LUCKIES
LUCKIES | Scratch Map | Adventure Map
Luckies scratch off Adventure World Map
The Adventure Map of the world was created with those seeking some, well, adventure as they travel around the globe. Once you've returned from your adventures you'll want to record where you've been and what you've got up to whilst you were away. The map is a matte black world travel map covered in gold foil and it comes with a booklet, which gives ideas for experiences and adventures. Each of the adventures contained in the booklet are located on the map, represented by a numbered circle. Every time you complete one of the experiences, you can remove the foil surfaced circle to reveal a bright color underneath – the more adventurous you have discovered the more colorful the world travel map will become. The ravel guide booklet has 150 pages containing a total of over 280 experiences and adventures. Categorised by nature, culture activity and cuisine there is something for the most adrenaline fuelled thrill seekers and those slightly less adventurous types who still want to do, see, or eat something memorable. If you want the most rewarding and exciting experiences the world has to offer pick up the Adventure Map™ map. Go on…discover the explorer in you.This is fun for all the family. Happy discoveries with a thrill!
Specifications for scratch map adventure
Adventure focused world map with gold foil on matte black paper
Removable foil

(best with an eraser or fingernail)

revealing the adventure/experience numbers


Includes over 280 experiences and adventures

Comes with pocket sized travel guide (booklet)

Map size: 82.5cm x 59.4cm

Map is supplied in a protective postage tube

Please note the foil indicates each bucket list experience and this map does not have a full world map foil overlay.
Origin
Designed in the United Kingdom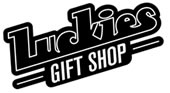 Availability:
In stock! Usually ships within 24 hrs!
Shipping:
Shipping rate calculated at checkout
Depth
85.00