LUCKIES
LUCKIES | Scratch Map | World
AU$49.90
AU$69.90
(You save AU$20.00)
Scratch off world map
Scratch off (best finger nails or eraser) the gold top foil layer of all the places you've been and create your own personalised world map or record of your travels by revealing the vibrant colored countries underneath one by one. The amazingly high quality map includes global facts, figures and travel tips. This is fun for all the family. Happy travelling!
Specifications for scratch map
Top is covered in a layer of gold foil for easy scratching

Size: 81.9cm x 58.2cm

Map is supplied in a protective postage tube
Origin
Designed in the United Kingdom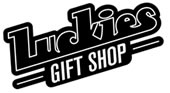 Availability:
In stock! Usually ships within 24 hrs!
Shipping:
Shipping rate calculated at checkout
Depth
85.00