Collapsible Blunt XS Metro Umbrellas
With its compact format, the Blunt XS Metro collapsible umbrella, like all Blunt umbrellas, stands up against the strongest winds. This is an umbrella to last as it won't end up in the bin after the first wind gusts. In wind-channel testing it withstands winds up to 120 km/h without bending due to its fascinating aerodynamic shape and advanced construction.
Blunt umbrella XS Metro red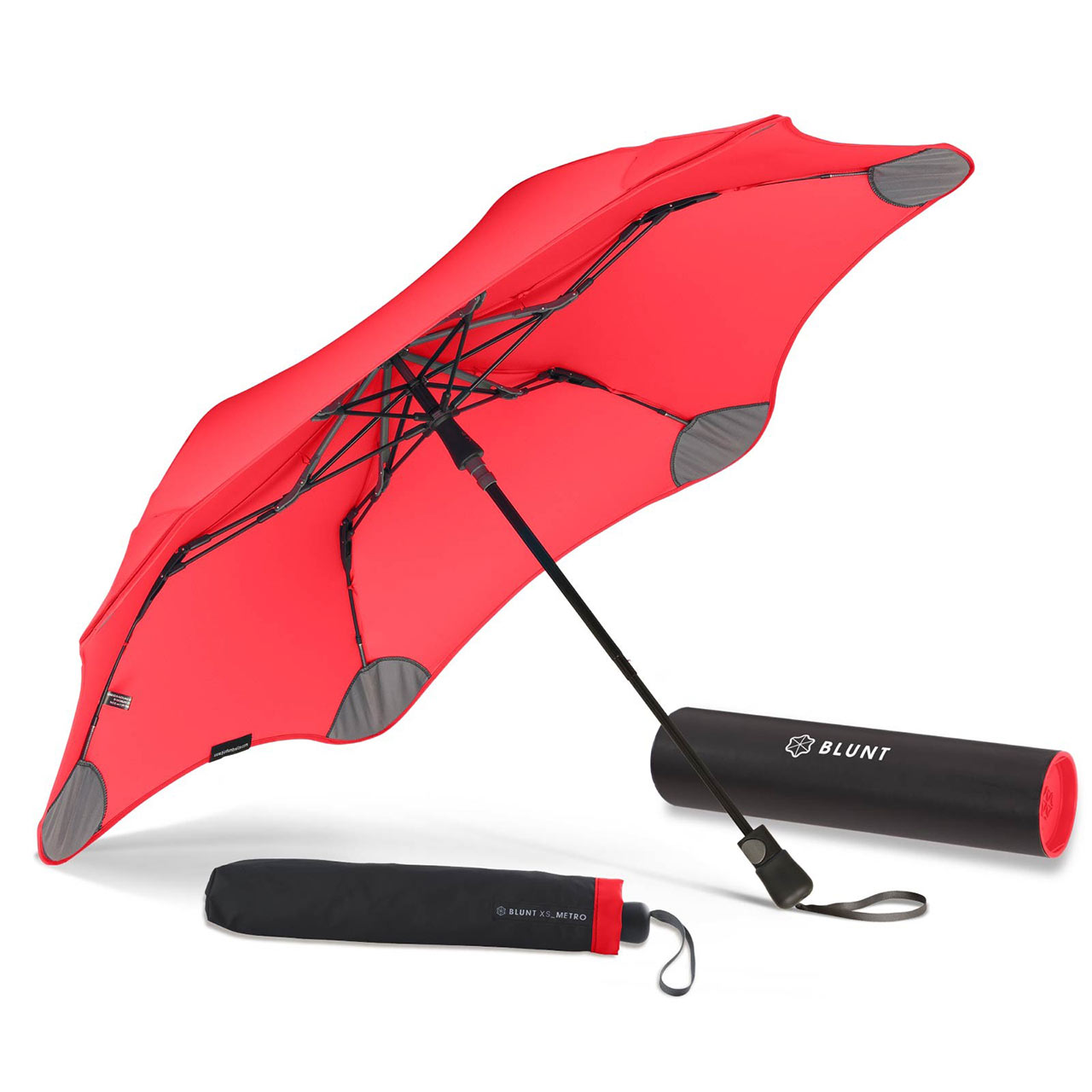 A special design feature, the radial tensioning system (RTS), makes Blunt umbrellas such a unique construction. The RTS redirects, transfers and distributes the effort used in opening the umbrella throughout the entire canopy surface. The high tension creates a stable, aerodynamic umbrella canopy, similar to a tensile roof. The cover is made of fast-drying polyester.
Blunt umbrella XS Metro orange
Also due to the RTS the sharp edge points common to normal umbrellas could be omitted.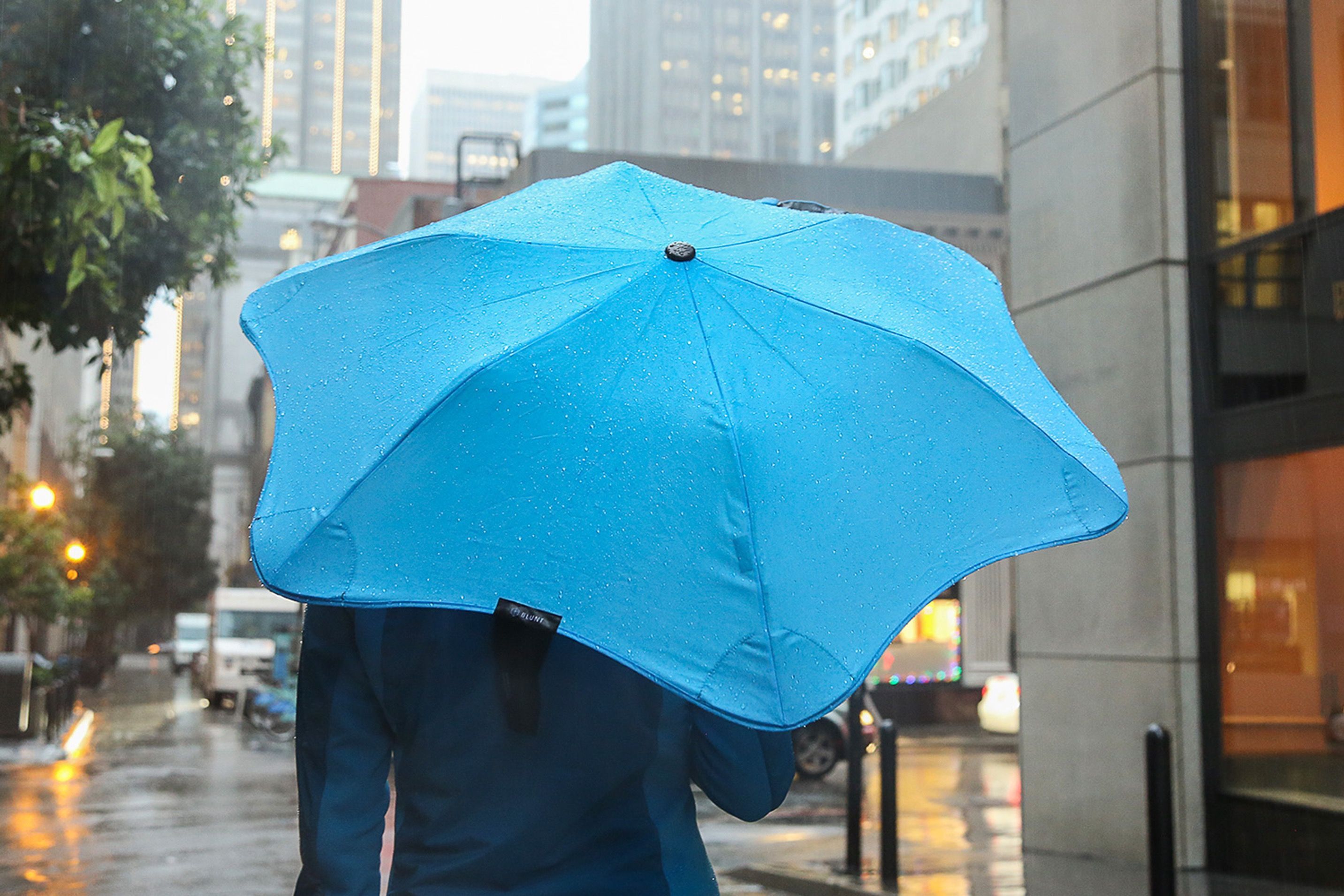 The 2-stage model is the strongest collapsible umbrella in the world! The storm-proof umbrella has a diameter of 96 centimetres. It is opened and closed like conventional umbrellas via a push / pull handle. This one-hand operation proves to be particularly comfortable. The innovative concept has already proven itself for many customers in everyday life and leisure activities.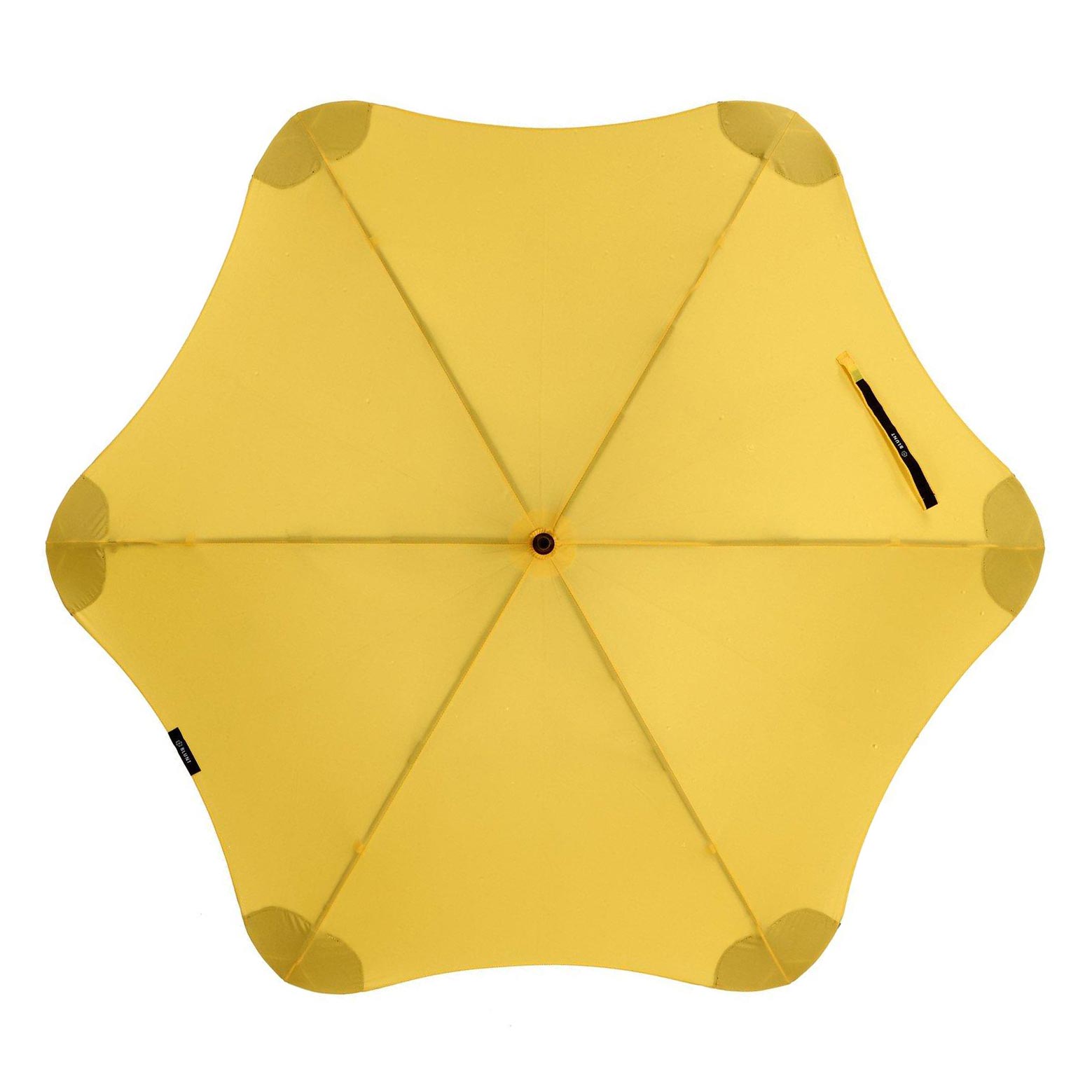 With a length of 36.5 centimetres and a weight of only 370 grams, the Blunt pocket umbrella is light and small enough to fit into your small handbag, backpack or a briefcase when not in use.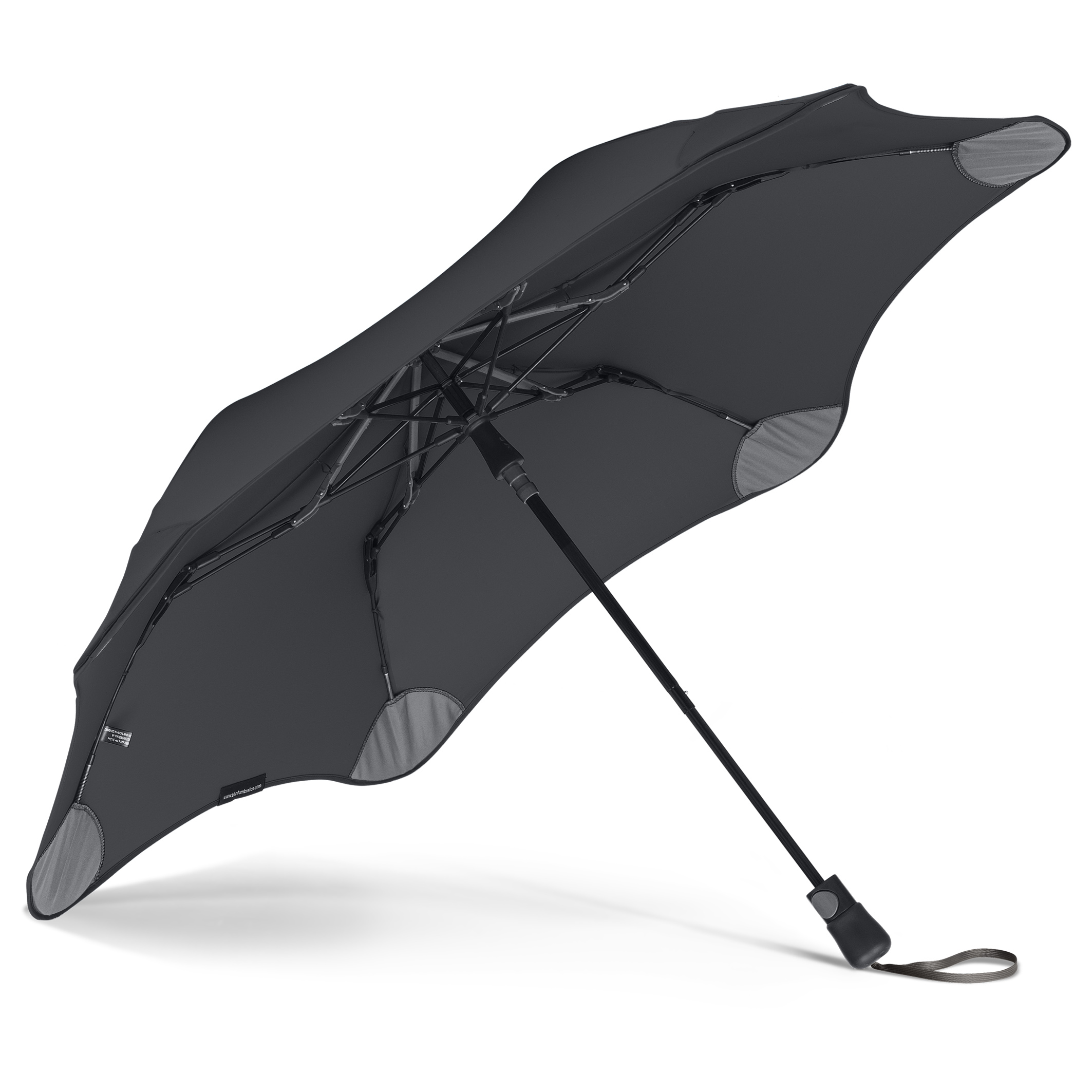 The umbrella can be ordered in several colours, Black, Blue, Orange, Red and Yellow. Some are more business-like, others are more noticeable in dark weather conditions. But in the end it comes down to your personal preference.
Most important, now you can enjoy the rain!