Quirky Oven Mitts with swear words by Blue Q
Gifts with slogans are like personalized gifts, but better as you can't go wrong with them. They make you laugh when you pick them and you can very well imagine the recipient having fun too. And most of the time they are practical too, but that is secondary.
I was already familiar with the funny sock designs and tea towels from Blue Q. I could very well relate to sitting in a meeting and somebody else shows me his socks under the table with the slogan "This meeting is bullshit". It could be hilarious. Also, giving away the cute ladies socks with the slogan " I'm not bossy. I am the Boss", one might see it as an appropriate joke, sometimes...
When I first came across the Blue Q oven mitts, I was somewhat hesitating. Not because they weren't funny but who dares to really use all these words in the kitchen? The holy centre of the family home.
The American creators used even more swear words on the mitts than on the socks. I was sure we wouldn't get away with it this time.

Here some of the swear word oven mitts, I was worried about, in a random order.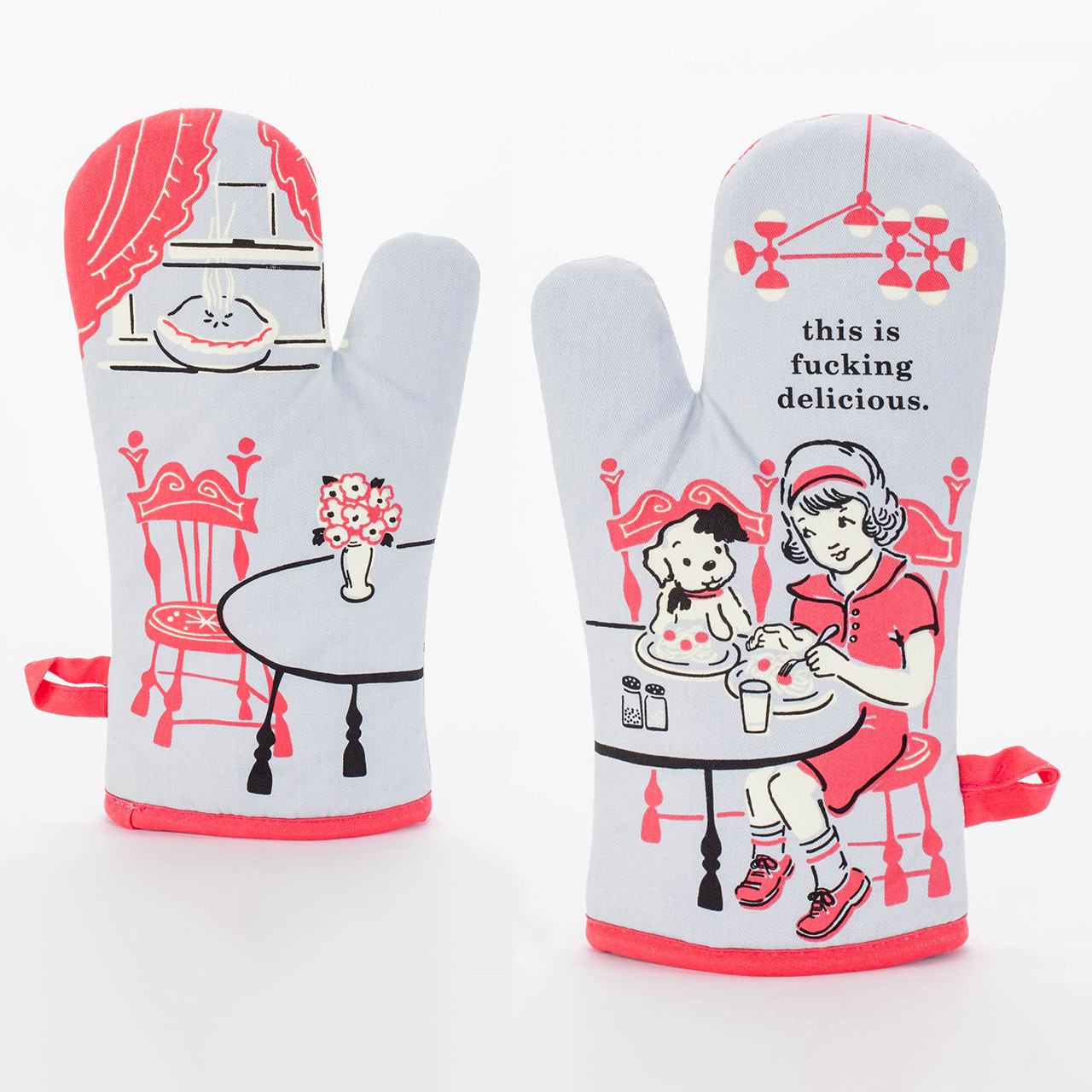 Imagine yourself sitting around the dinner table and and complimenting what's on today...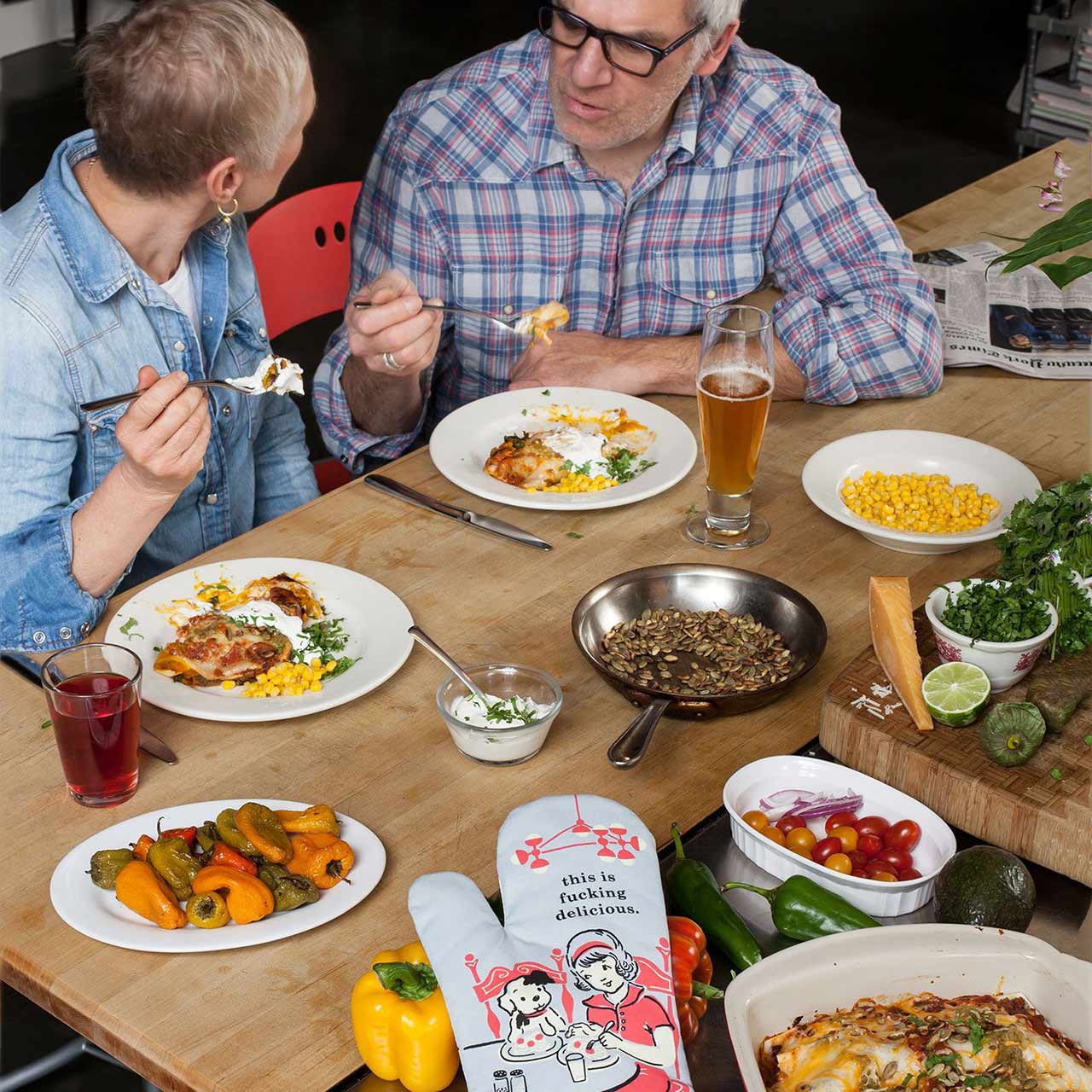 'This is f*cking delicious.' Would Mum be happy? When I write this slogan without the asterix (*) on certain well know platforms, my posting will not even be published.
Another food related oven mitt which shows the difficulty to get the cooking going and that some research into the matter can be helpful.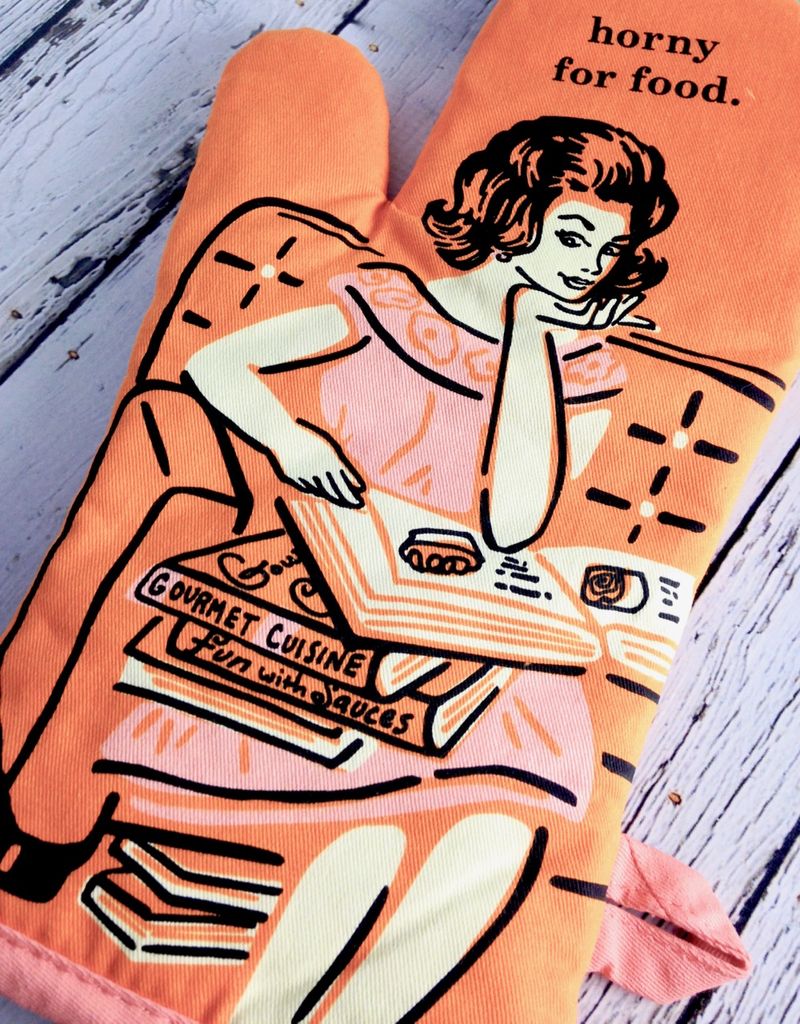 And after a sorrow research one might come up with the conclusion 'my favourite salad is wine.' Why not?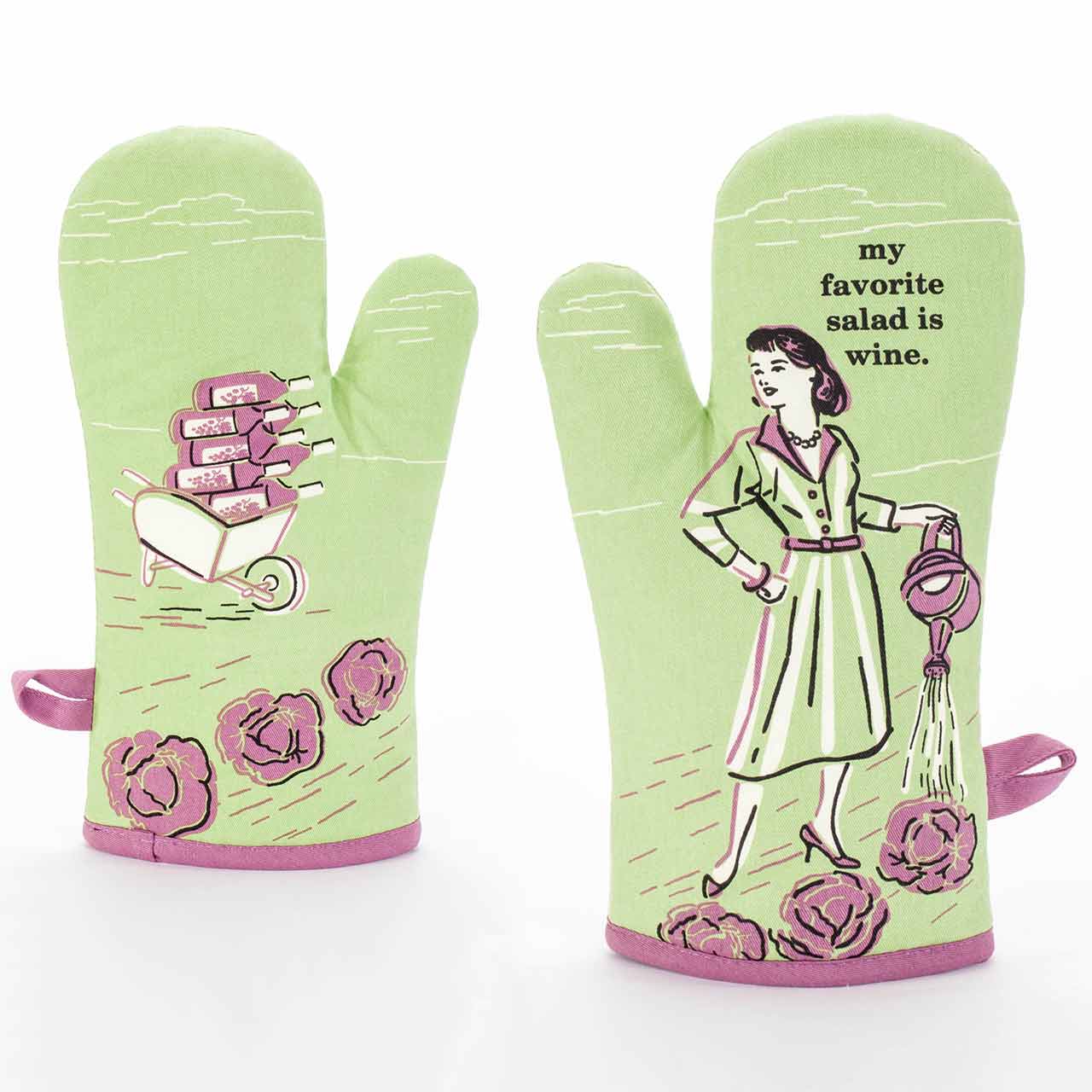 Did you notice that the front and the back of the oven mitt is always different? Nice, isn't it?
And then this one, also very popular... 'Get ready....................'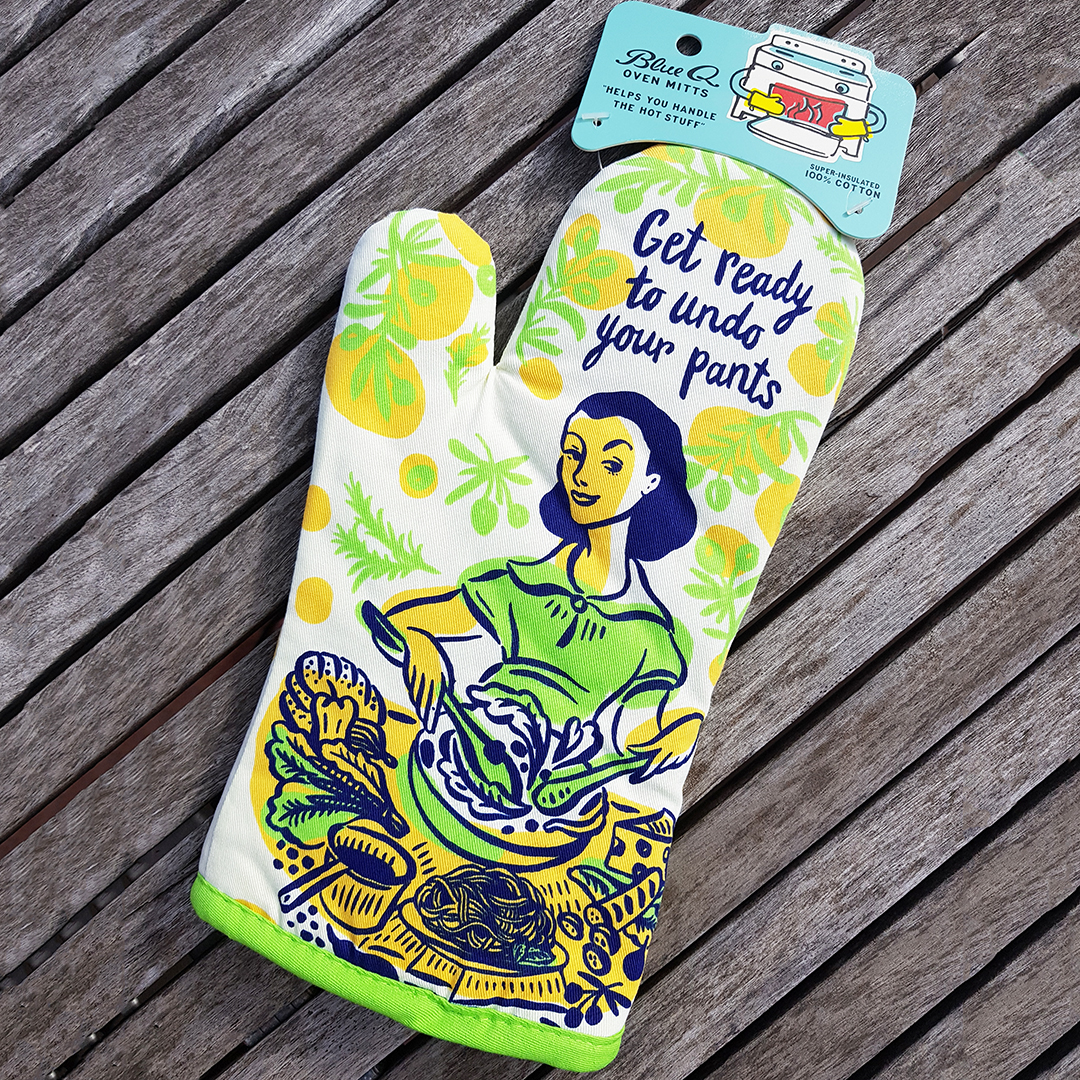 But no further comment on this one, it might get my blog banned too...
And now this funny pot holder looks so harmless, but a bit cheeky, some understand it's actually sweet,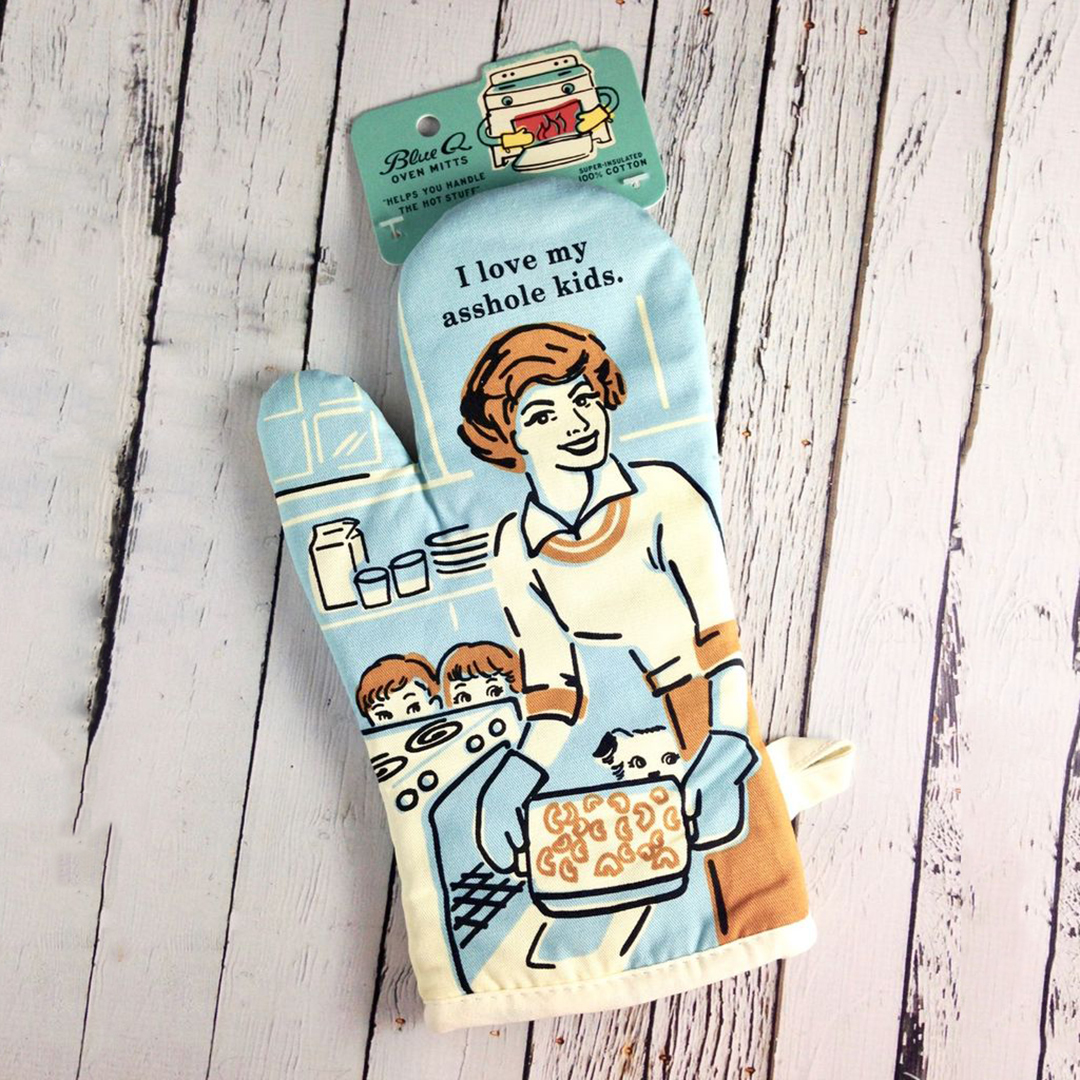 'I love my asshole kids.' is a favourite among the oven mitts here in Australia, especially at Christmas. Maybe the cookies do it?
Another oven glove that made me giggle was this one, 'Ooops, I'm drunk.' Because I like cooking too and one can get carried away so easily...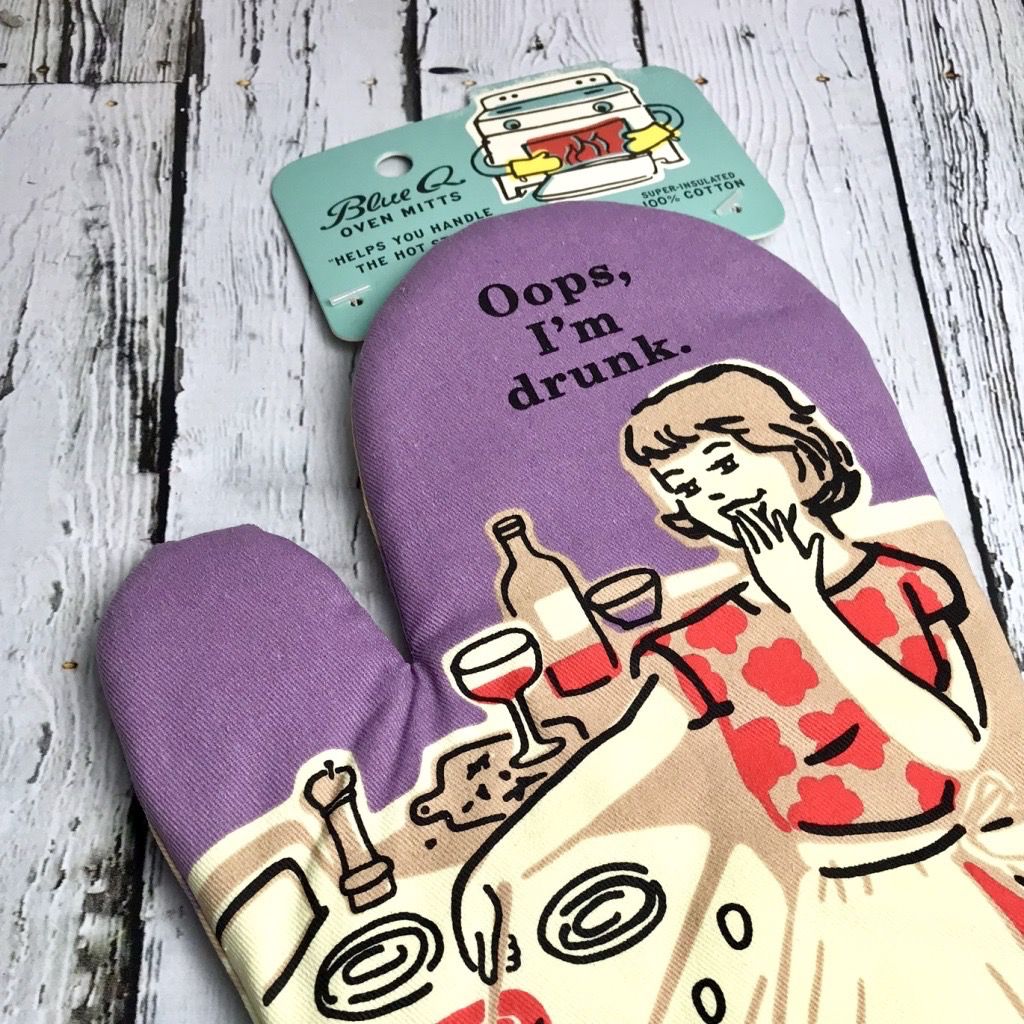 But everybody knows good Italian or French cooking can't be done without the red stuff.
And last but not the first Blue Q oven mitt we took on and which showed us that there was a need for one more oven mitt in every household and at every bbq. It was this one. 'I'll feed you f*ckers' (another asterix, sorry).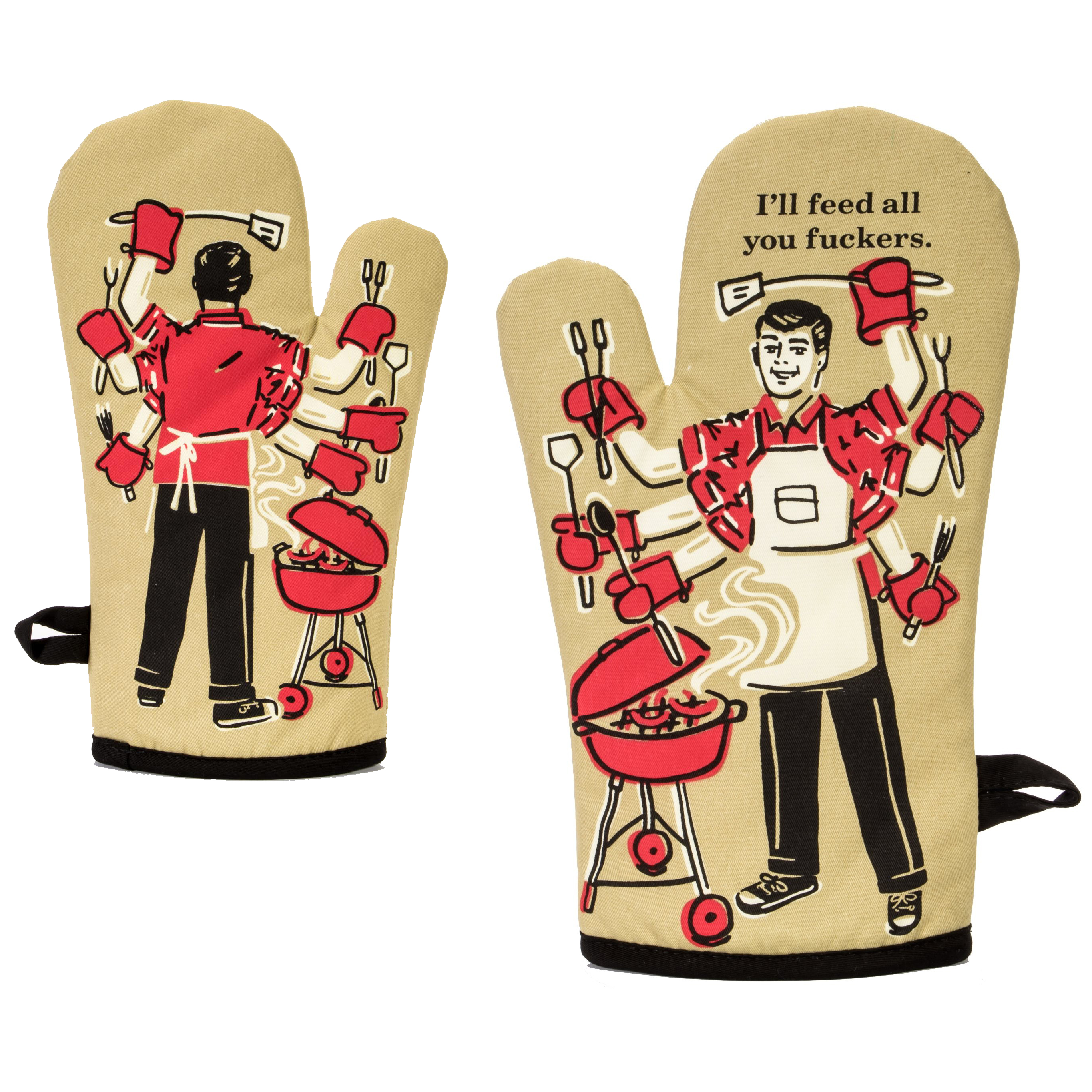 I told you in the beginning I was reluctant, hesitating. I was sure we wouldn't get away with it one more time.

But I was wrong, so wrong!
With the Blue Q oven mitts I learned my lesson. Everybody wants them. Everybody loves them! WOW.
If this made you curious, there are many more funny oven mitts, tea towels and socks on our Blue Q brand page.