LUCKIES
LUCKIES | Thermo Lunch Bag | Brown Paper Bag
USD28.92
USD33.99
(You save USD5.07)
Installments by
available between $35.00 USD - $1000.00 USD Learn More
Retro brown paper lunch bag made of high-tech materials

The trendy and cool Brown Paper Lunch Bag from Luckies surprises with a retro design combined with modern and innovative material mix. Tyvek and satin used for the exterior looks and feels like paper, but its not. It is strong and hard wearing. The inner lining with leak-proof isotherm composite of aluminium foil and foam keeps your food hot or chilled. The stylish bag is sealed with a magnetic roll top flap to prevent any leaks or spills. All in all a clever blend of vintage charm and the latest innovations.
Specifications Brown Paper Lunch Bag by
Luckies
Material

Tyvek and satin

Fully insulated (reflective

aluminium foil and insulating foam)

Magnetic roll top closure

Dimensions H 23.3 cm, W 22.5 cm, D 14.0 cm (

9.2 x 8.7 x 5.5 inches)



Colour Brown
Origin
Designed in the United Kingdom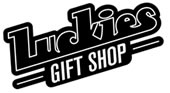 Availability:
In stock! Ships in 24 hours!
Shipping:
Shipping rate calculated at checkout
Depth
32.00