Bialetti Mini Express ltd edition red coloured 2 cup espresso maker
Bialetti Mini Express Red 2 cup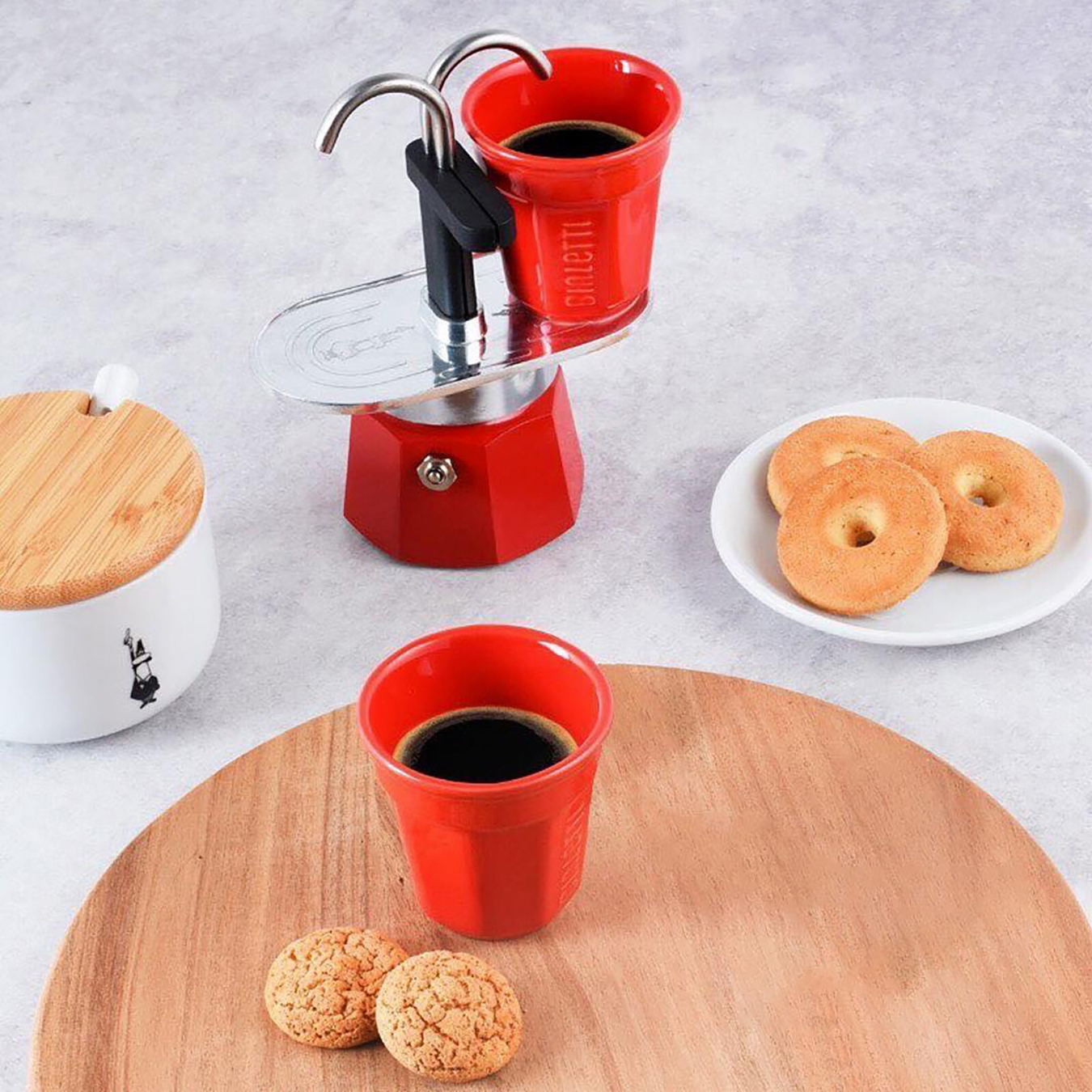 Cute red-colored Bialetti Mini Express ltd edition 2 cup espresso maker with two red ceramic cups, dynamic addition to the kitchen and dining room.
Bialetti Mini express Red 2 cup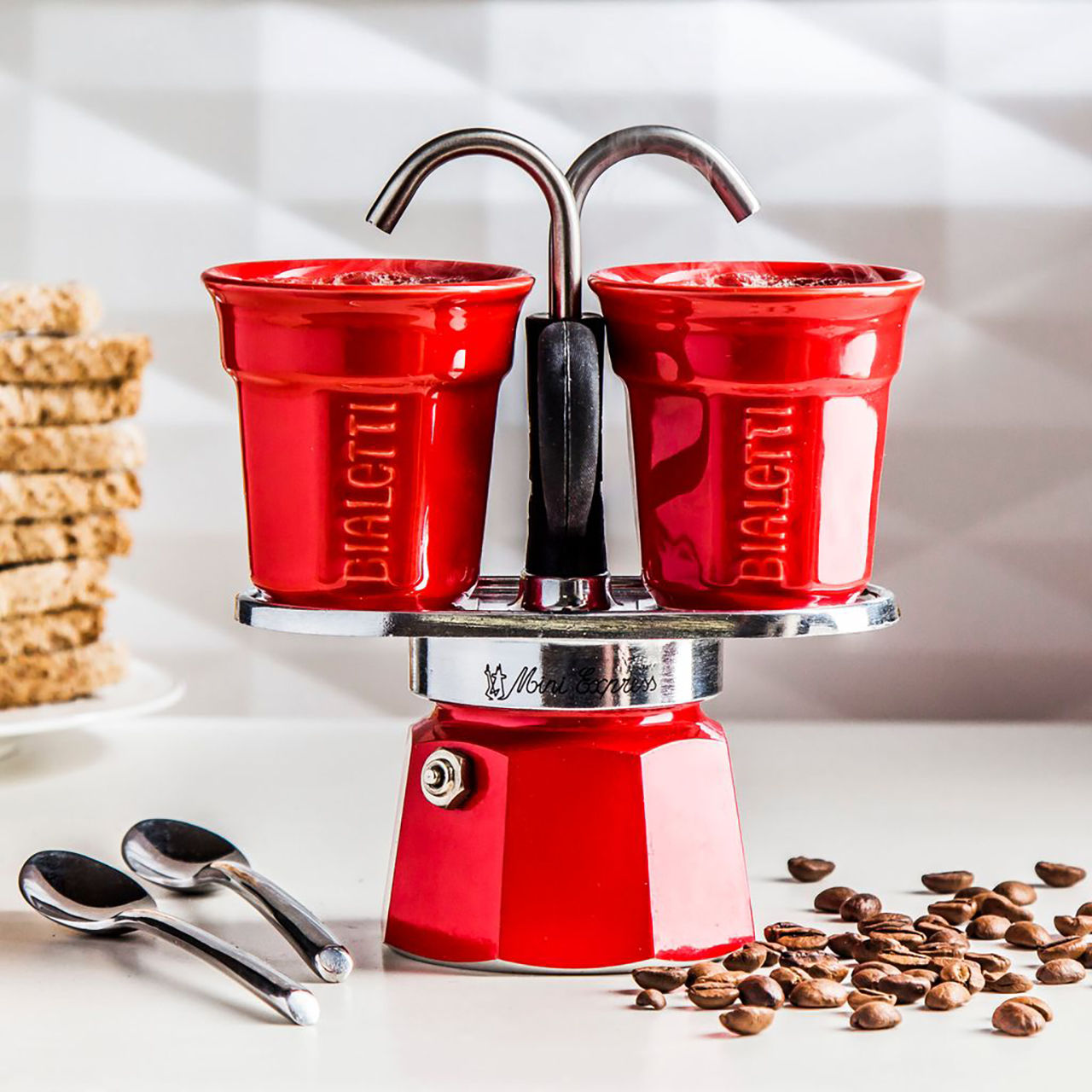 The coffee preparation becomes a ceremony as the fresh coffee flows in front of your eyes directly from the two spouts into ceramic cups. The small platform provides enough (theatrical stage) space for the included cups or for commercial espresso cups.