'Dip' Sea Exploration - Oil & Vinegar Dipping Dish by Peleg Design
Oil and balsamic vinegar don't mix but together with fresh bread they result in a delicious appetiser!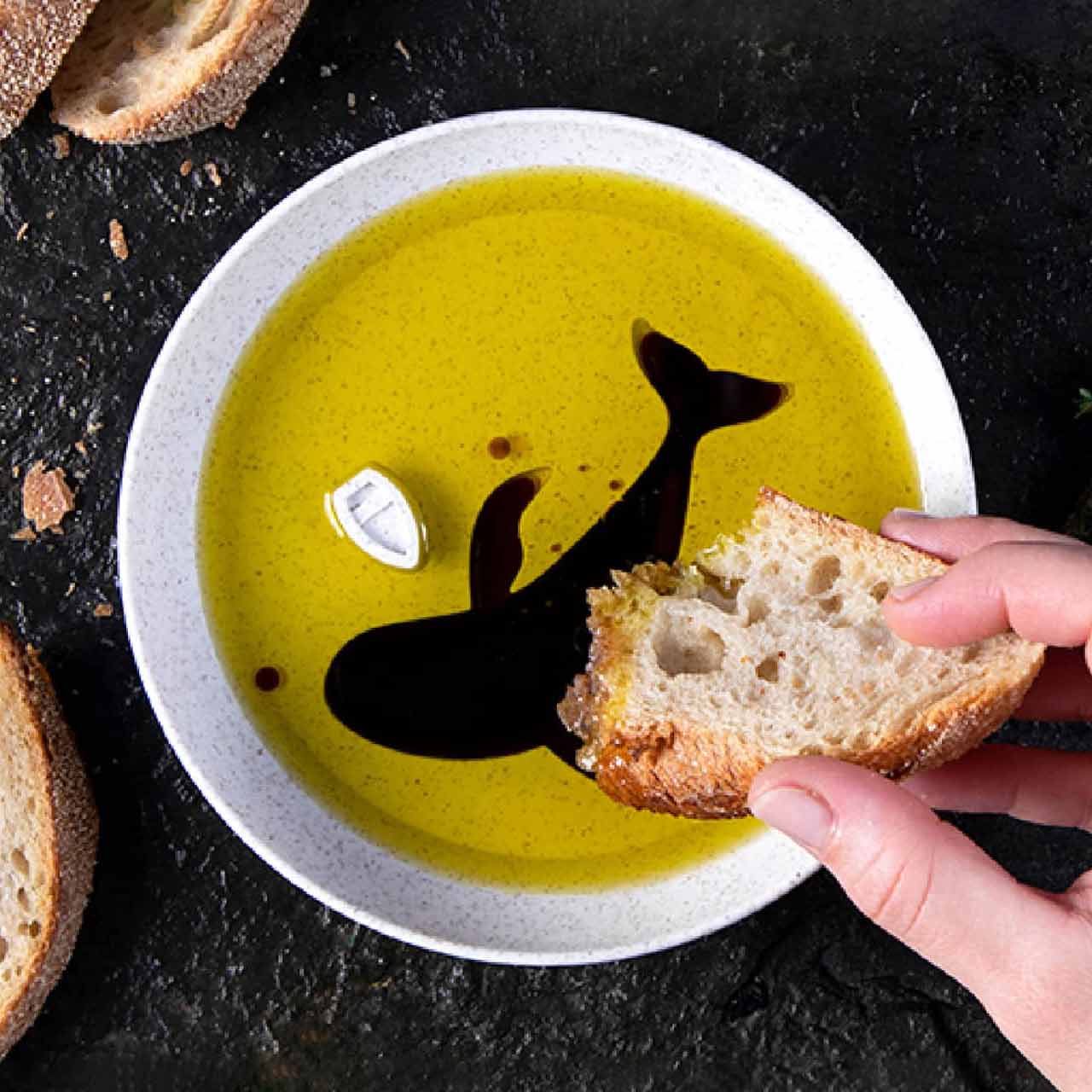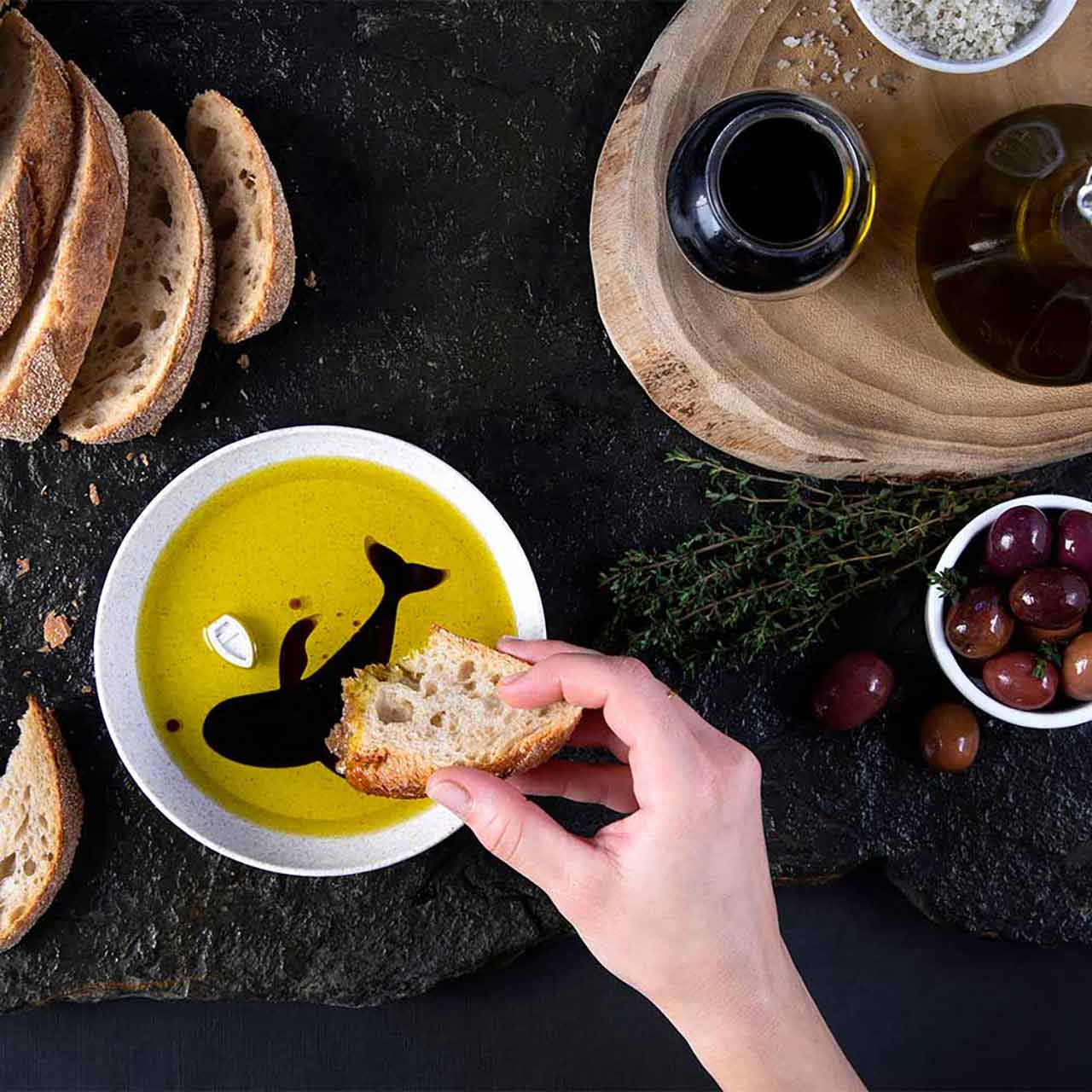 Enjoy the fantastic display first, then dip a piece of crusty bread into it. Yum, you're ready for a Mediterranean treat!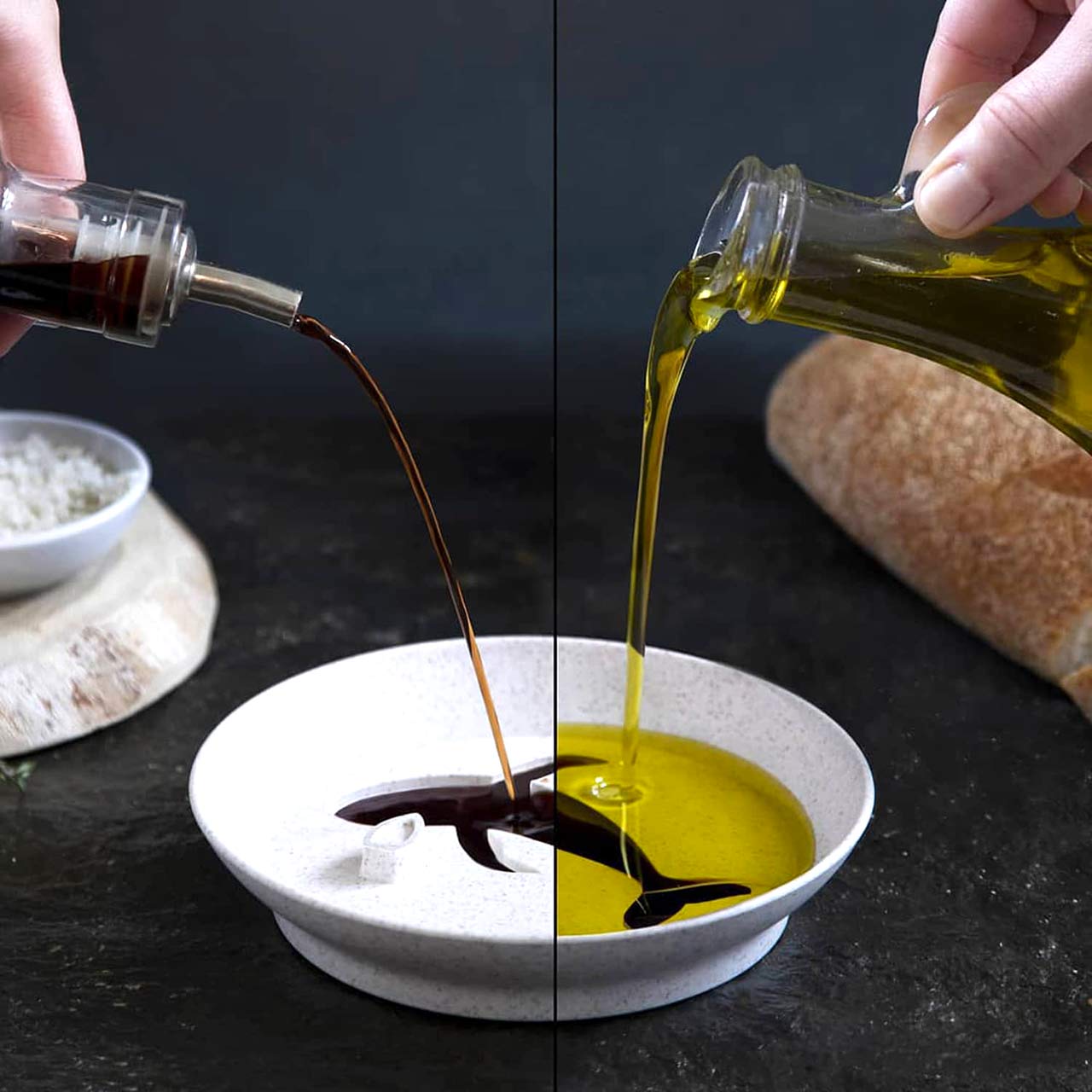 Using the different colours of the two liquids and resting on the fact that oil is lighter than vinegar, the Peleg 'Dip' Sea dipping dish creates a sophisticated visual effect.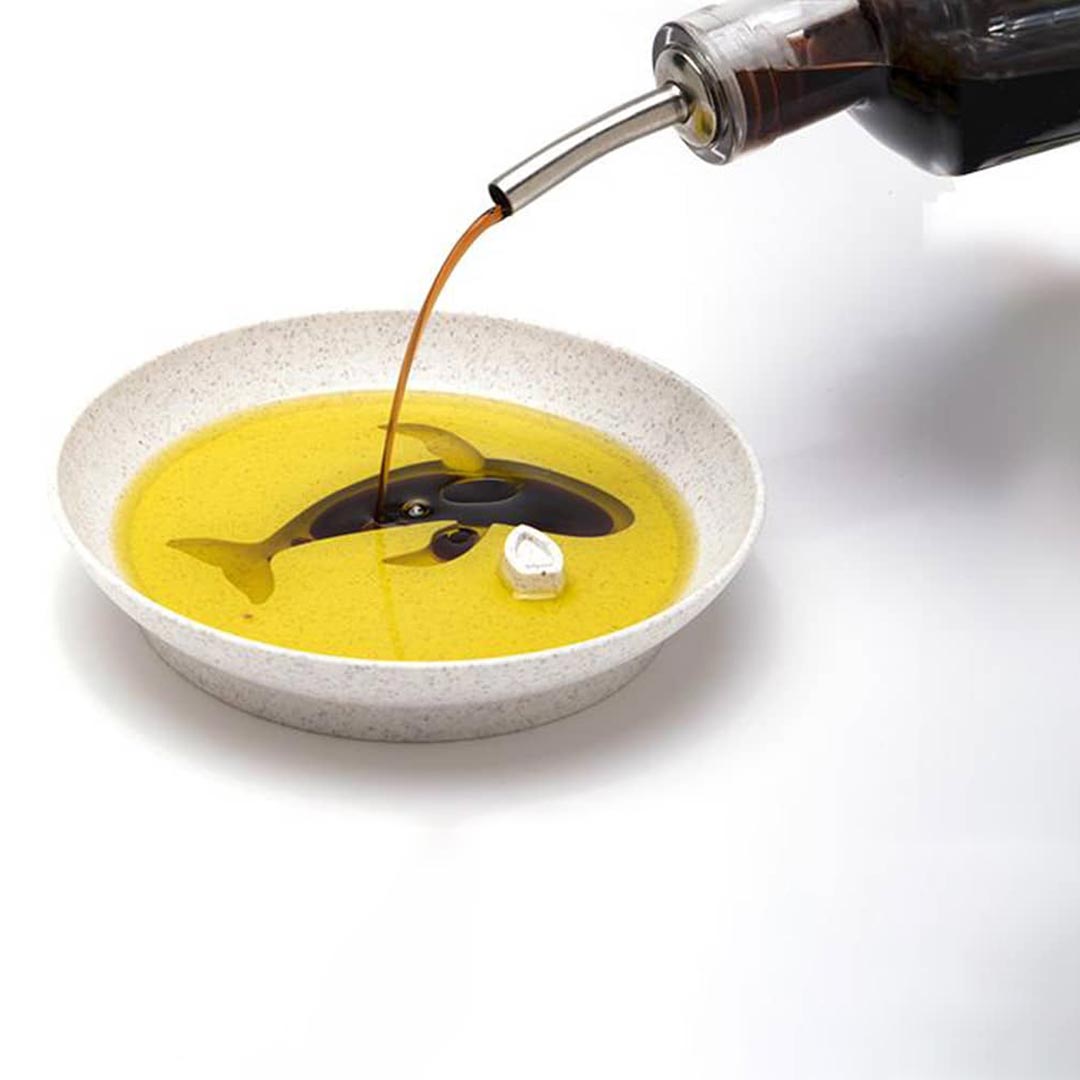 To achieve this, the bottom of the dip bowl has a groove in the shape of a whale. Pour some balsamic vinegar into it and add olive oil. The two components will remain separate, with the vinegar collecting in the whale shape.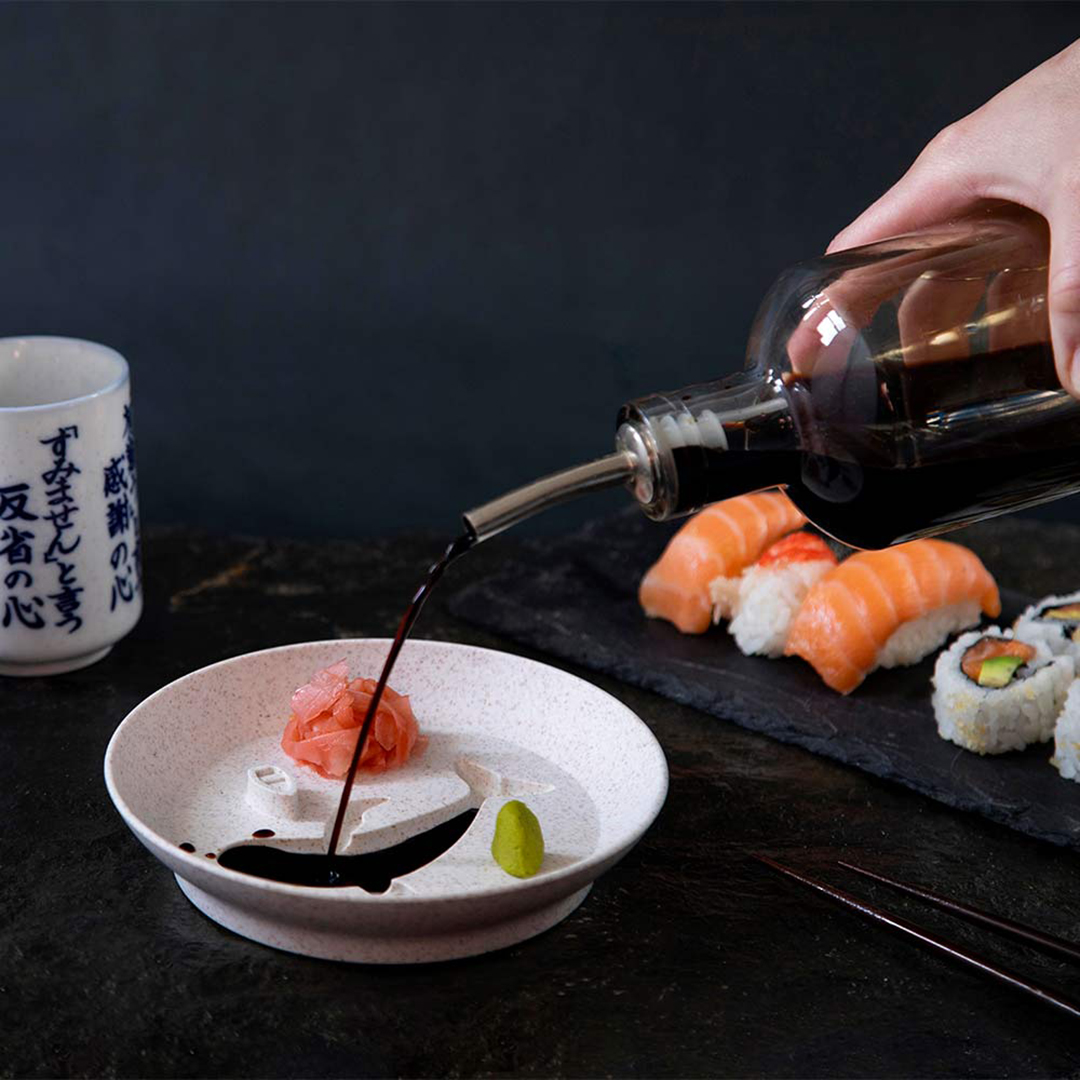 Of course, the dip dish also works well with Asian dishes like sushi with ponzu or soy sauce.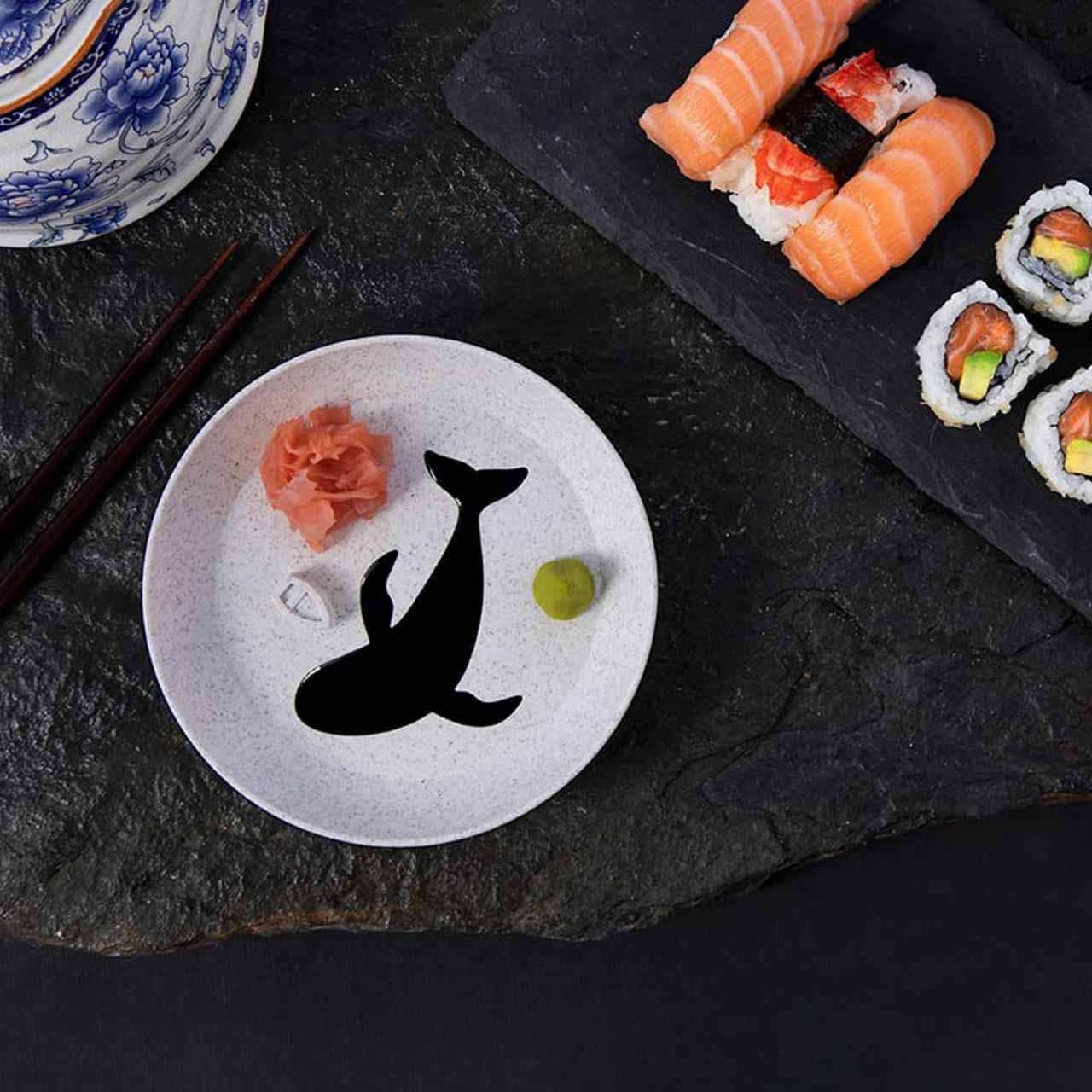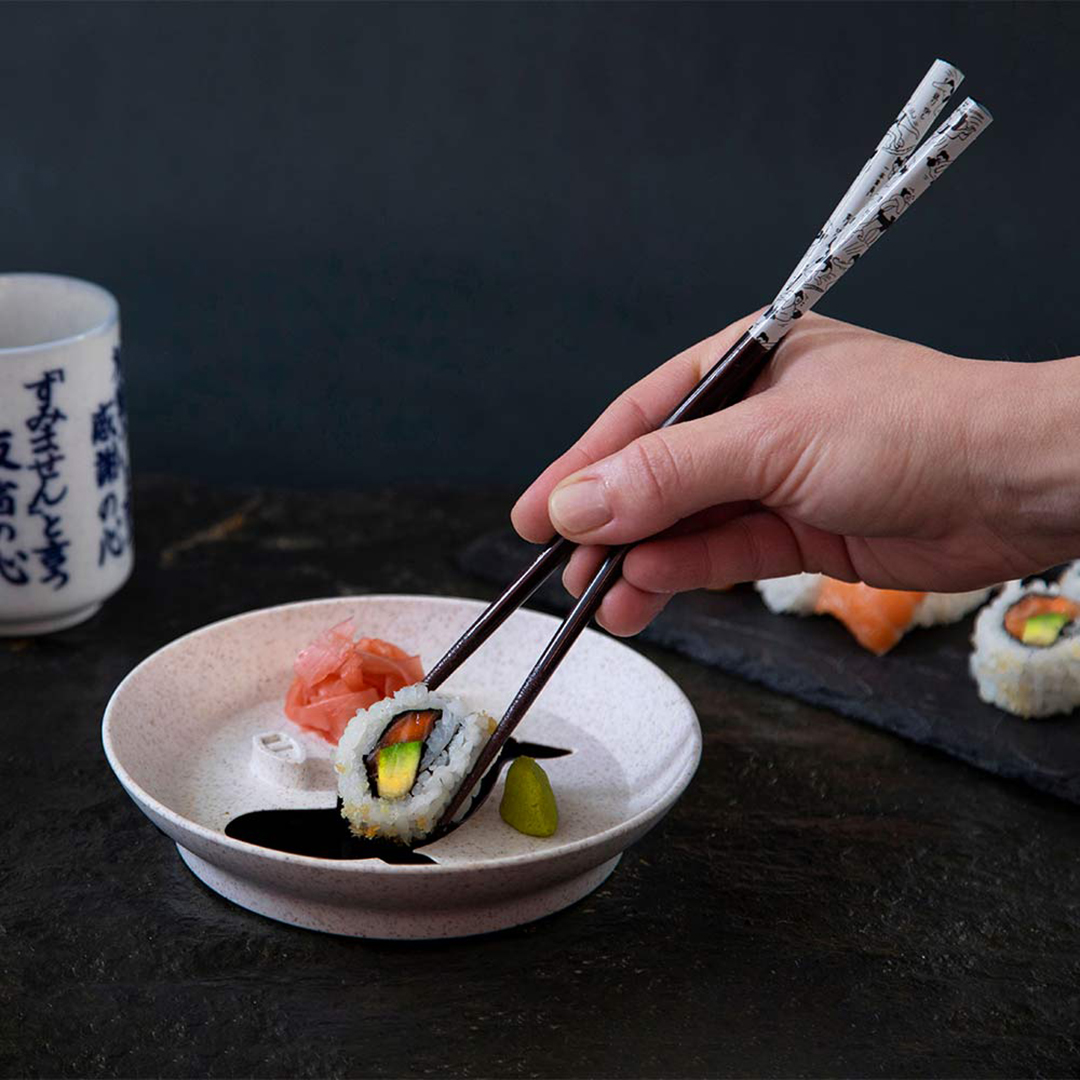 The bowl is actually made of wheat straw, an innovative, eco-friendly alternative to plastic that is BPA-free. Take that, Masterchefs!
Size: 15.3cm x 15.3cm x 3cm. Weight 850 grams. Dishwasher safe.