Made From Scratch - a funny oven mitt by Blue Q
Made From Scratch oven mitt by Blue Q
A nifty oven glove marked 'Made From Scratch' to handle all those cakes and pastries you'll be making from scratch!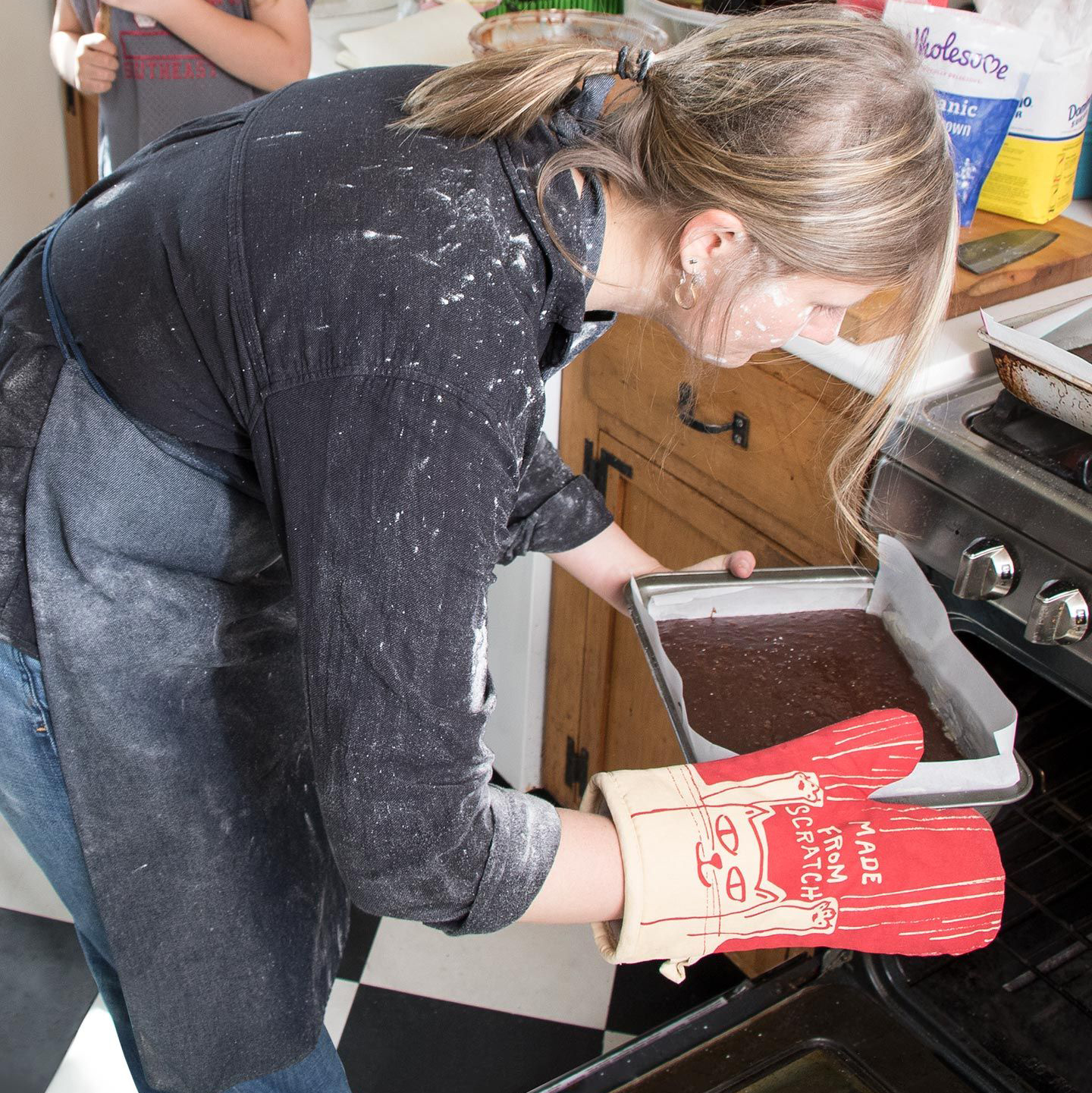 This is a great novelty gift for that chef who has everything including a good sense of humour.
The mitt is made from 100% cotton and features extra-quilted insulation inside. Size: 31cm x 17cm.