BLIK
BLIK | Wall Decals | Eames Circles Midnight
Blik wall decalls

Eames circles colour midnight
Add some Mid-Century modern to your walls with the Eames Circles Wall Graphic. They are made in collaboration with the famous Charles & Ray Eames Office in California. Graphics can be affixed to any flat surface including walls, windows, tables and mirrors and are easily removed. With Blik decals you can transform any room in your house!
Specifications Blik wall stickers
Design

Charles and Ray Eames are among the most important American designers of the 20th century. They are best known for their groundbreaking contributions to architecture, furniture design (e.g., the Eames Chair), industrial design and manufacturing, and the photographic arts. The Eames Office still operates today, run by Charles' daughter, designer Lucia Eames, and one of her sons, Eames Demetrios, who release their designs in furniture, film, video, and other media as well as create new products.
Origin
USA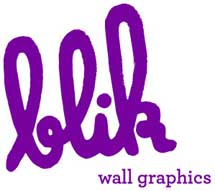 Availability:
In stock! Ships in 24 hrs!
Shipping:
Shipping rate calculated at checkout
Depth
50.00